biography
"I live my life in widening circles that reach out across the world." - Rainer Maria Rilke  ​​​​​​​

Annie Sumi is a mixed-race, ethereal-folk artist from Canada. Her music is intimate and expansive, inviting the listener into a familiar otherworld. Inspired by the mirrored relationship between physical and emotional landscapes, Sumi's music speaks of the human experience through the language of the senses.
"Listening to Annie Sumi in concert is like taking a musical forest bath", says Carter Smith of Common Ground Concerts.  

Since 2015, the Ontario-based songwriter has released two critically-acclaimed albums and toured her music across Canada, parts of the U.S. and Europe. Both Reflections and In the Unknown have been awarded with a number of nominations as 'Emerging Artist', 'Female Vocalist', and 'Songwriter of the Year', and received support from national and international radio.  
Sumi's third album, Solastalgia, was written at the foot of Sleeping Buffalo Mountain on Stoney Nakoda and Blackfoot territory at the Banff Centre for Arts and Creativity. The album digests terminology found in Dr. Glenn Albrecht's Earth Emotions in hopes of creating conversation about the ongoing climate emergency. 

"Solastalgia is the 'homesickness you have when you are still at home'. In a lot of ways, this word shattered me: to be a human and feel a deep connection to the Earth as 'Home' and simultaneously participate in the structures we have created to destroy it. Now, it seems like we are slowly remembering to listen to the land and follow the lead of people that have been living traditions of connection and conservation. That space of humility, gratitude, and deep listening is where these songs have come from."
 
Solastalgia explores the feeling of homesickness in our environment, in our relationships, and in ourselves. Through song, the artist dares to dream about how community and cooperation could restore the symbiotic relationships on our planet. Solastalgia was released on October 8th, 2021, and is available on all platforms now. 
'kintsugi'
The Japanese practice of kintsugi honours and celebrates the repair of what was once broken. This installation takes the fragmented pieces of self, story and culture, and attempts to reassemble them into something new through song. Kintsugi invites the user to create space to reflect on their own relationship to ancestry and examine how that relationship evolves over time. 
Created by mixed-race musicians Annie Sumi and Brian Kobayakawa, Kintsugi is an anti-racist, interactive, multi-disciplinary art installation reflecting on racial identity, healing ancestral trauma, and the fragmented history of the Japanese Canadian internment. The audience can pump the foot treadle of the heirloom sewing-machine to reveal the hidden depth of the installation: a cycle of songs and videos weaving the past into the present.
 To learn more about this installation, please visit: https://kintsugi-installation.com/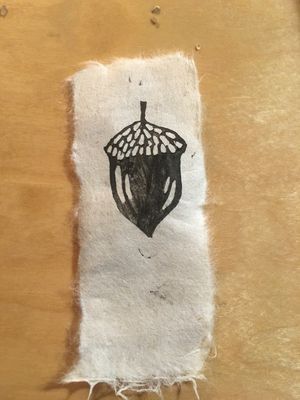 "

If you'd like to hear the future of contemporary Canadian folk music, take a listen to the sophomore release from Annie Sumi." - Penguin Eggs
"

Sumi's music has a mystical bent. With her pure voice, finger-picked guitar, and smiling banter, she communicated joy and wonder. " - Sarah Greene, Exclaim!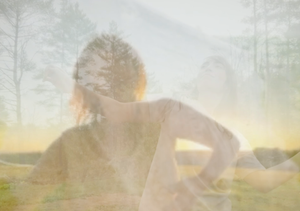 "

There is a beautiful, natural lilt to Sumi's voice and she's capable of delivering world-weariness, deep yearning, or arresting fury." - Matt Williams, NOW Magazine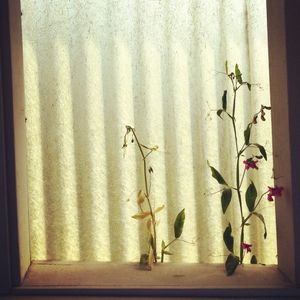 "

Sumi's songs are contemplative and thoughtful, songs that one would expect to be written by someone that has walked this planet for three, maybe four decades." - Ben Yung, The Revue